Sustainable organisational success stands or falls with the leadership and management quality. A professional leadership process with continuous performance-oriented planning and review processes guarantees developing suitable key players with the necessary competences. 
Among other things this includes topics like monitoring goal-setting meetings, aligning the process of employee evaluations e.g., in talent conferences, managing conflict constructively and offering resourceful support to individuals in their everyday management business e.g., in the form of coaching, "reflection teams", trust groups.
Here as well, the final goal is to ensure that the individual and the organisation as a whole have the ability to act appropriately and effectively in a volatile and dynamic environment.
How to measure the actual impact and efficacy of good leadership? When is a manager really effective for an organisation?
In order to answer these questions, defined success indicators are prerequisite as well as an aligned management process which can be adjusted as required.
Leadership Balance Sheets can be used as success indicators to illustrate employees' competence development. Results are apparent in behavioural changes, as well as in simplifying and speeding up processes. These factors strengthen the functional intimacy of teams and therefore promote a strong organisational culture. Under such conditions, individuals, various teams and the organisation as a whole feel responsible for the corporate success and development.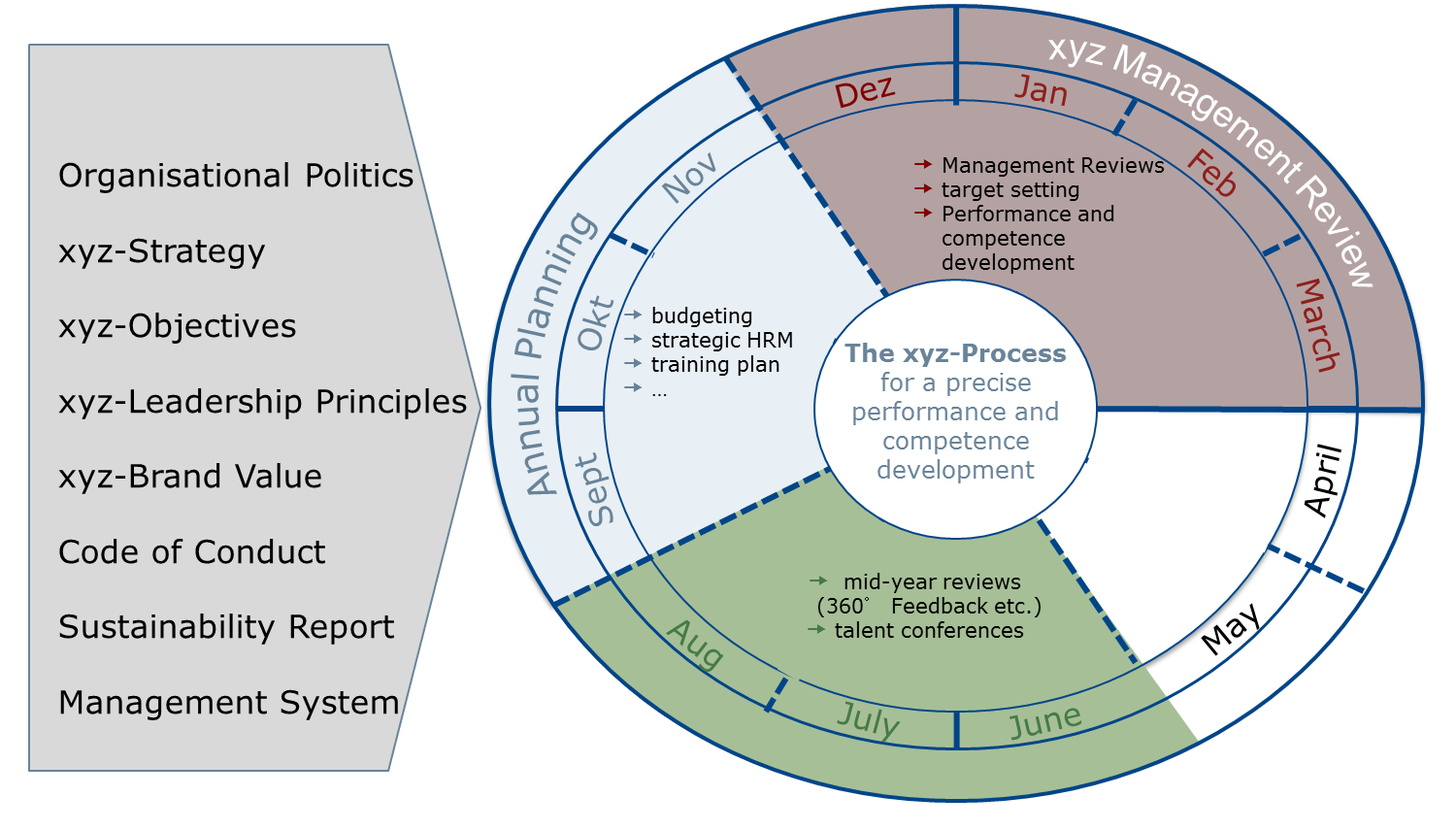 Topics in the Field of Leadership - Process
Best-Practice-Tools in the leadership process (customisation and implementation)
Management reviews and agreement on objectives 
Employee and talent conferences 
Manager professionalisation 
Performance Management in everyday business of managers
Calibration process of employee evaluation
Peer group consulting (tandem)
Trust groups
Coaching
New Manager Assimilation