Academically certified Talent and Succession Manager
online | 30. October 2023 - 15. March 2024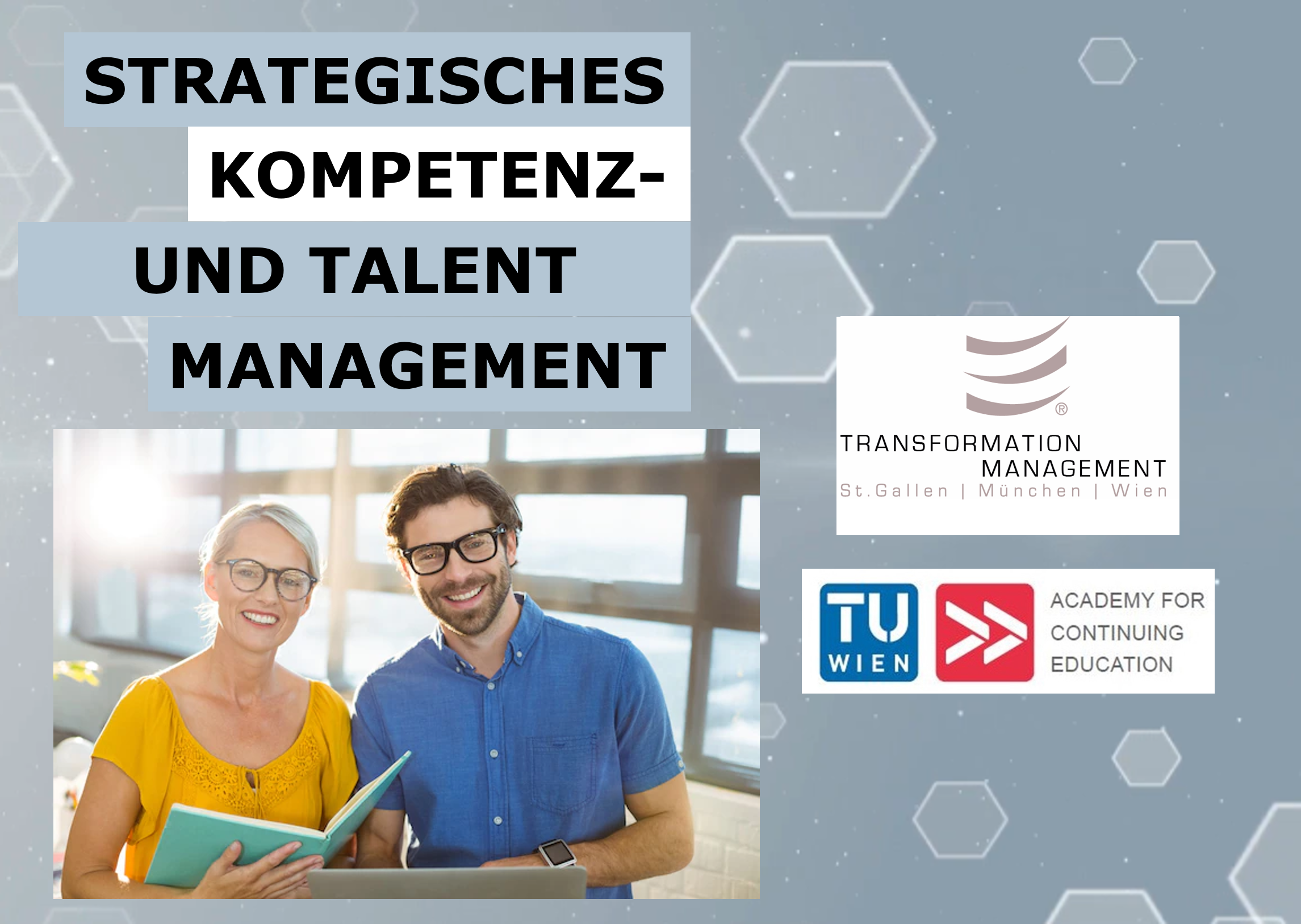 Digital program for strategic talent and succession management with academic certificate of Talent ans Succession Manager (this course is creditable for the Executive MBA of TU Vienna).
It is based on the results of our international study "Talent Management on the Test Bench" (more than 400 companies), as well as from the more than 150 projects in the field of talent and succession management, in which we have acquired a deep knowledge and broad experience.
We were often asked by many participants in our study, HR managers and HR employees from a wide range of industries, whether we would not like to offer further training and qualification in this important field on the market.
With the 4-month course to become an "academically certified talent and succession manager", we meet this central need in terms of content and methodology. It takes place 100% in digital form.
The certificate is awarded by the Vienna University of Technology, the International University of Applied Sciences in Munich and Transformation Management AG after successful completion of the examination.
Secure one of the 15 places now!
Costs
The participation fee is EUR 3,600.- plus EUR 180.- examination fee (VAT-free, excl. travel and accommodation expenses)
Registration