In today's interconnected and increasingly dynamic world, organizational success or failure depends on our ability to secure the competences which will be inevitable for an organization in the future. Meanwhile this has also been recognized by many CEOs and CHROs (IBM: "New expectations for a new era"; CHRO insights from the Global C-suite Study; 2013) and they therefore enforce competence development in their organizations.
Organizations thus have to consciously think about which competences will become critical in the future in order to ensure long-term organisational success. As the following diagram illustrates, competence models (Leadership Impact Model) are the basis for all departments in personnel management.
Basic Understanding of Securing Competences - Classification Leadership Impact Model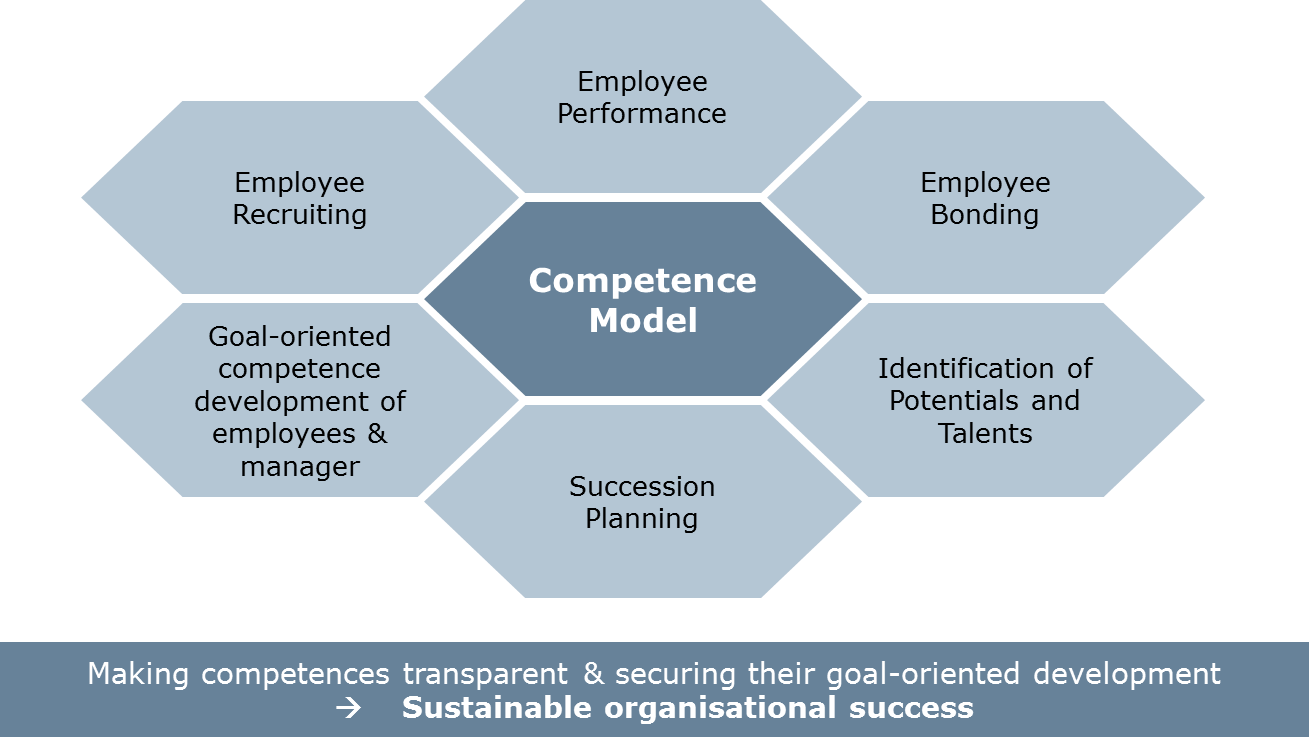 In the course of our study "Talent Management Index" we have repeatedly realized that this topic is handled very conservatively in many organizations. 
There often exist many different models: one for managers, others for different pay-roll employees. Most competence models are not aligned with the organization's particular challenges and therefore interchangeable; they often include too many competences from the standard category catalogue like social, personal, methodological, leadership and/or expert competences. In addition, these competences are often only evaluated on a scale of "achieved", "not achieved", or "exceeded". The consequences are that one no longer knows how to use the model or where to place a person. 
What must a strategic competence model actually look like? What must it be able to do? How is it developed? How must it be used? You can find the answers to these questions in our Download.